Whether you are in a wheelchair or have small children with you, you will find all the information you need for a barrier-free visit to the Frankfurt exhibition grounds here.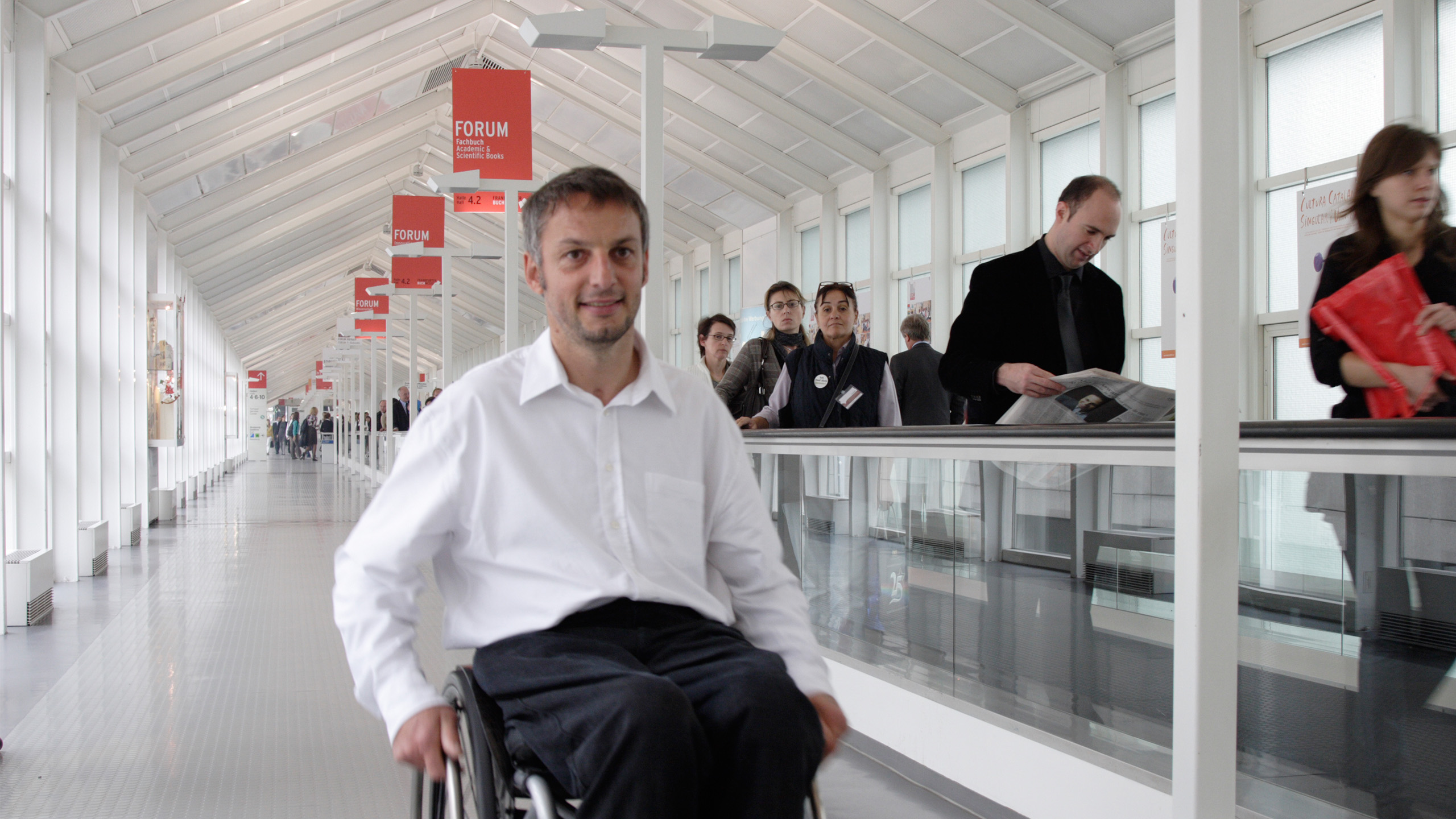 So that all visitors reach their destinations quickly and easily, the state-of-the-art Frankfurt exhibition grounds provide short, simple routes. A barrier-free access and connection network ensures that mobility-impaired visitors can move about with ease as well. The Via Mobile covered moving walkway allows you to reach every hall easily.
Please be aware that the opening hours of gates and public entrances vary depending on the different events. More information can be found on the corresponding event website.
Information for mobility-impaired visitors and visitors with disabled parking passes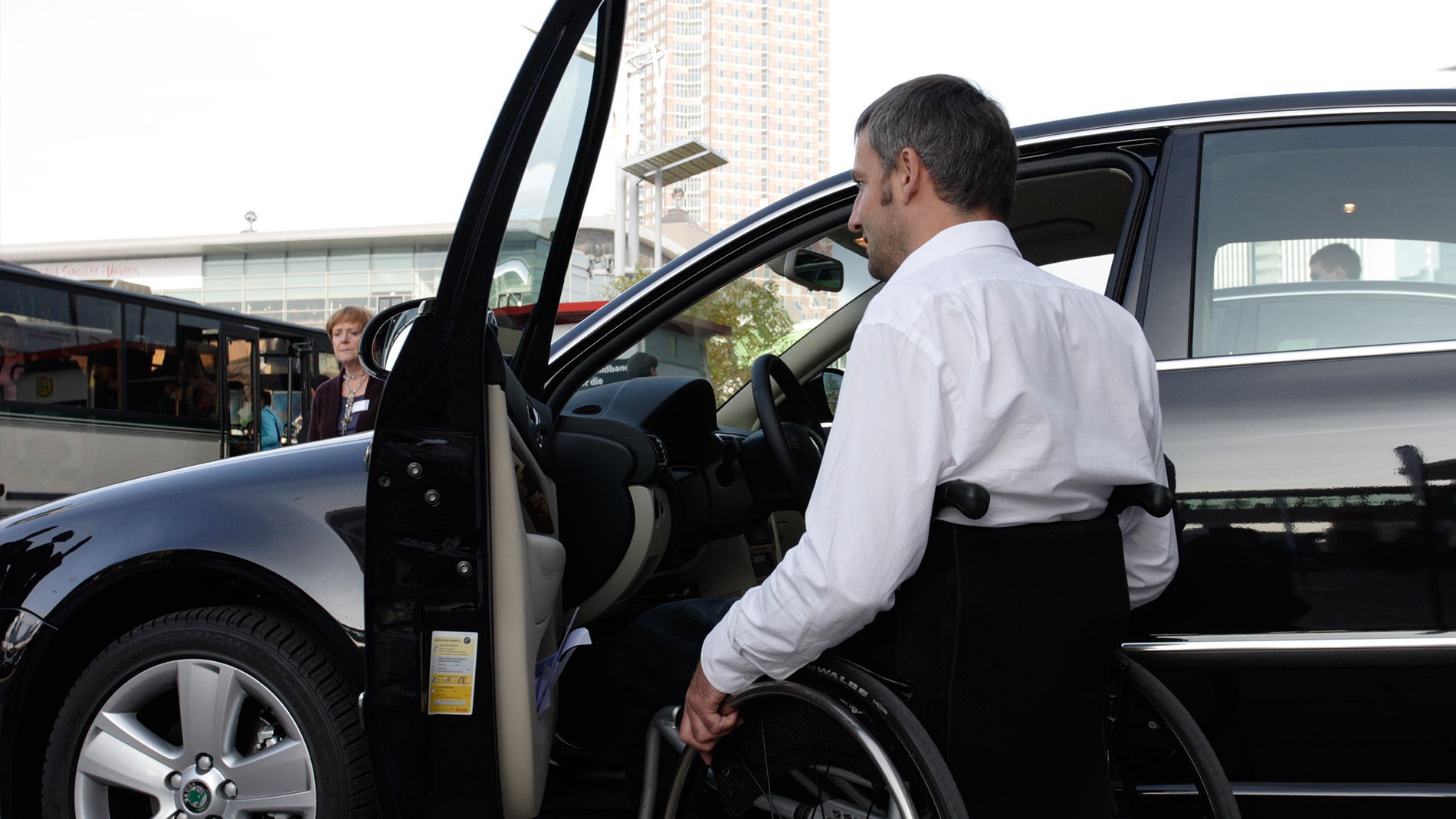 The Rebstock multi-storey car park offers parking facilities for many trade fairs. Elevators on all levels will take you to Level 0, where there is a shuttle bus service to the exhibition grounds. Please note that the shuttle bus is not suitable for wheelchair users. You will find specific information on the current parking situation on the website of the event in question.
People with a disabled parking pass or an "aG" type disability pass for severely impaired mobility are requested not to go to the Rebstock multi-storey car park but rather to the North Gate (Tor Nord), where our traffic attendants will provide them with a suitable parking space on the exhibition grounds.
Our information hotline can provide details about alternative parking options for visitors with restricted mobility who do not have an "aG" disability pass for severely impaired mobility. The hotline also provides information about special permits that are issued owing to specific conditions or on presentation of appropriate proof.
Visiting the trade fair with an accompanying person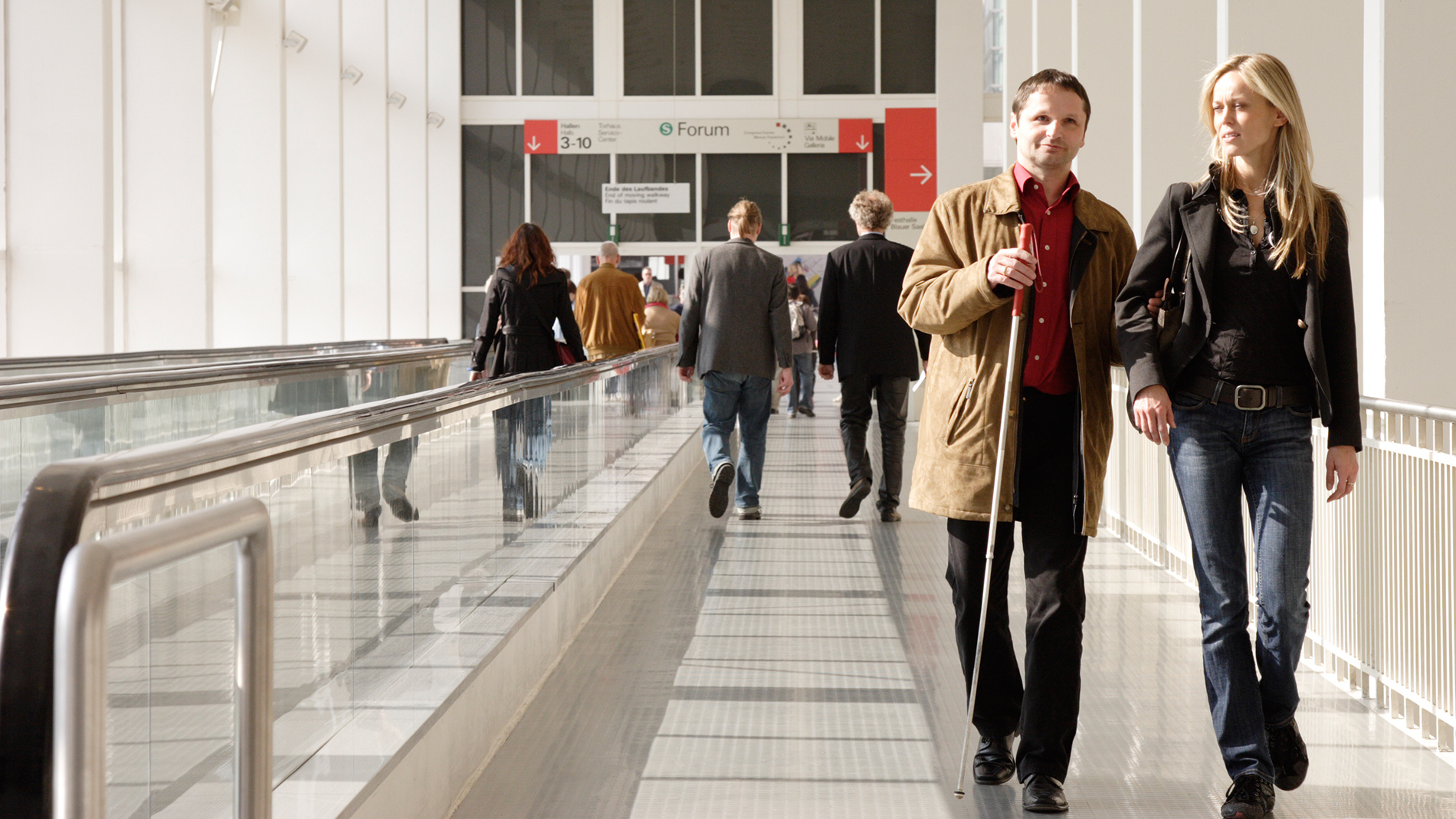 If you are a disabled visitor with an accompanying person, he or she is entitled to free admission to Messe Frankfurt events. This is on condition that:
You have purchased a ticket at the relevant admission price
You have a B-type disability pass and/or depend on an accompanying person
This is valid for one accompanying person only and in connection with your admission ticket.
For guest events (such as concerts in the Festhalle), the regulations of the organiser in question will apply. In this case, please contact the organiser of this event directly.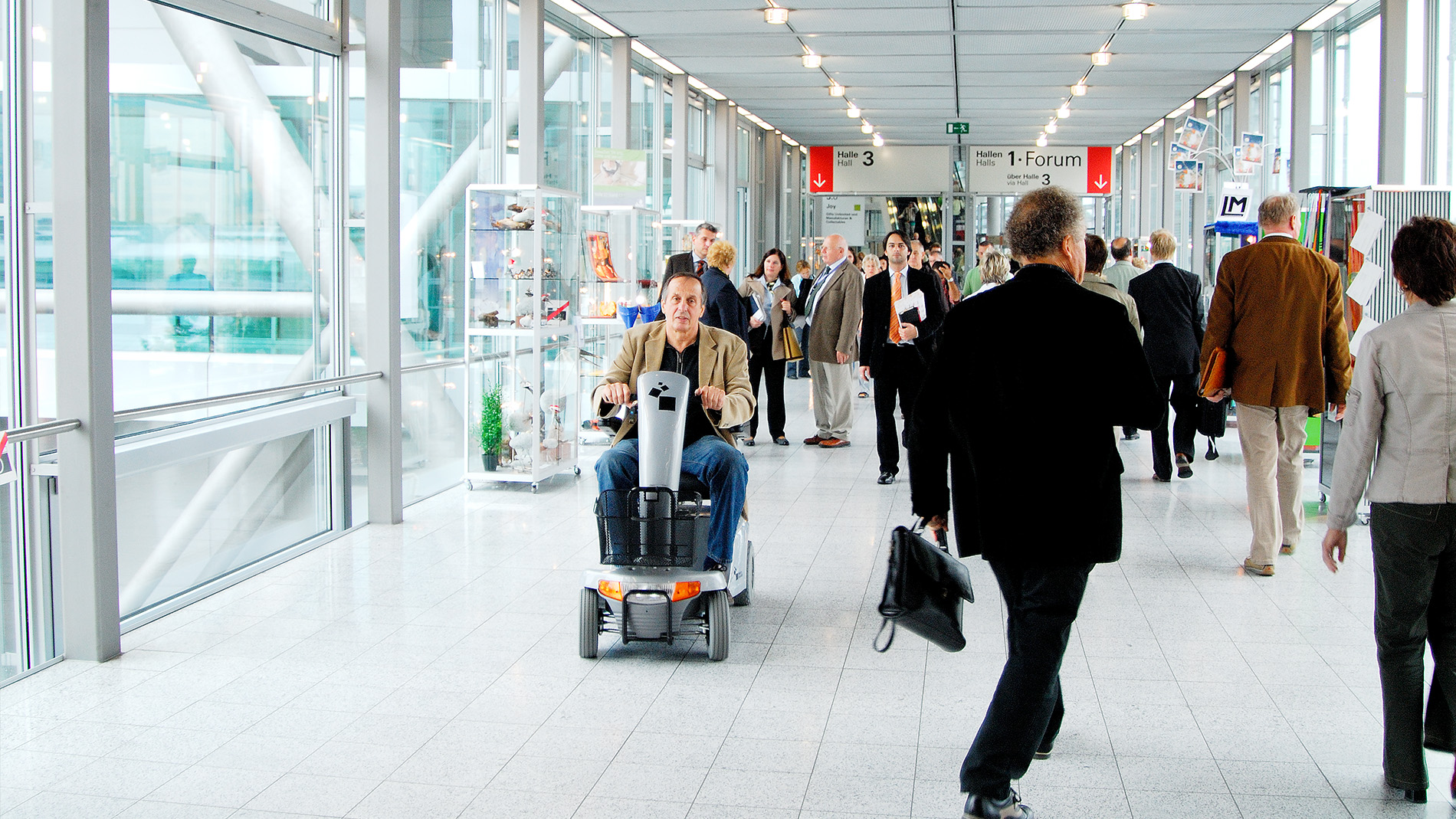 During trade fairs, you have the option of borrowing wheelchairs and scooters for a deposit of 50 euros from the clinic in the Operation & Security Center (OSC, Hall 4) and the clinic in Hall 8.0.
We recommend that you phone in advance to make a reservation:
Hall 4.0, OSC, Tel. +49 69 75 75-65 00
Hall 8.0, Tel. +49 69 75 75-65 02
Sanitation facilities for the disabled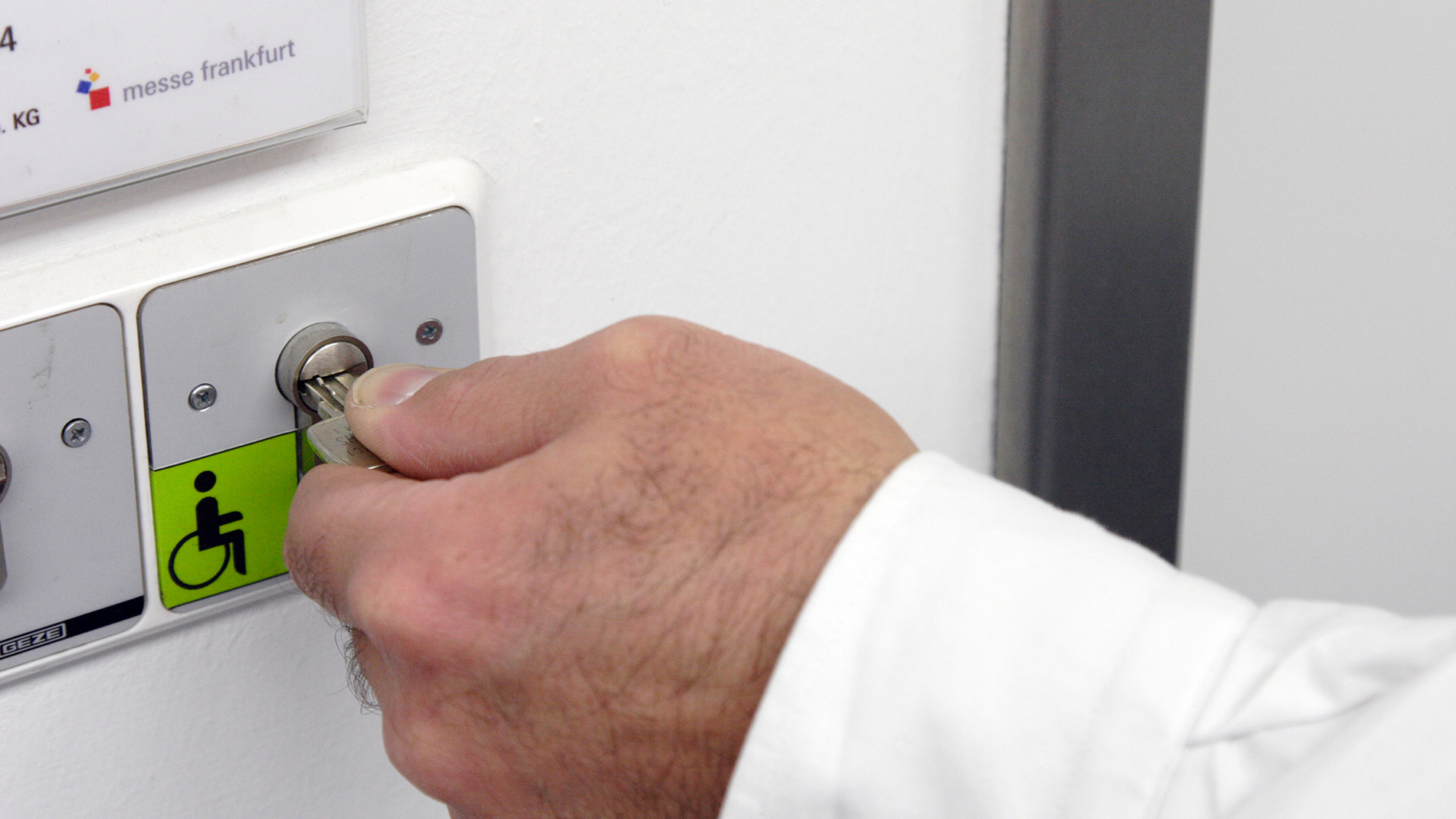 All of the sanitation facilities for the disabled on the exhibition grounds have been equipped with European disabled toilet locks.
If you do not have a European disabled toilet key, our hall personnel will be happy to unlock the WC for you.
If you are entitled to a European disabled toilet key and would like to obtain one, there are two ways you can do so:
During larger trade fair events, you can purchase this key for €18 from Messe Frankfurt's Business Center (Torhaus, Level 3, Tel. +49 69 7575-1391). This key is available on presentation of one of the following types of disability pass:
aG (Exceptionally mobility impaired, wheelchair user)
G (70% impaired mobility and upwards)
B (Severely disabled requiring accompaniment)
H (Severely disabled requiring assistance)
BL (Blind people)
90 or 100%.
People suffering from Multiple Sclerosis, Crohn's disease or ulcerative colitis will also receive a key on presentation of a medical certificate.
During times when trade fairs are not taking place, you can obtain these keys in Germany and abroad from the disabled association "Club Behinderter und ihrer Freunde" (CBF). This organisation will be happy to answer any questions you might have about obtaining toilet keys (Tel. +49 61 51 81 220, e-mail: info@cbf-darmstadt.de

Visiting the trade fair with small children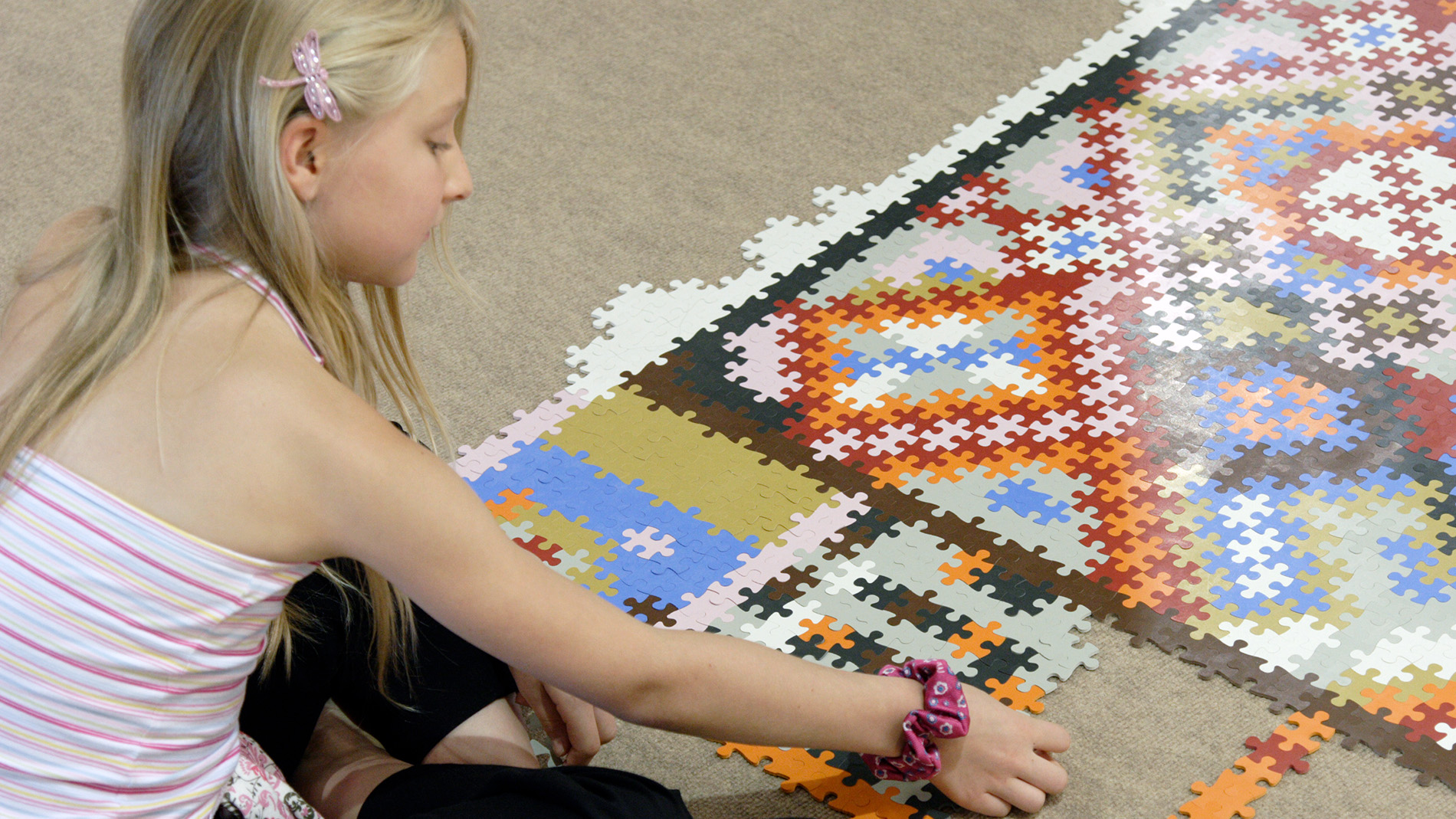 Why not bring your children with you? Our childcare area is open during all major trade fairs and will look after your children (3 to 10 years) free of charge in the Service Center, Torhaus Level 1, Tel. +49 69 75 75-117. With a climbing wall, children's cinema and reading area, there's plenty for your little ones to do and plenty of space for them to play in (180 m²). For parents with small children, there are nappy-changing facilities, a quiet zone and a kitchenette. To find out if the childcare area is open during your trade fair, please visit the website for the event itself. 
Breastfeeding and nappy-changing facilities
Private areas for breastfeeding or taking a relaxing break with babies or small children can also be found at the childcare area or first aid stations.
Nappy-changing facilities can be found in the following areas:
Torhaus, Level 3, ladies' toilets / men's toilets
Torhaus, Level 2, ladies' toilets / men's toilets (near Fontana restaurant)
CMF, disabled toilets
Hall 3.1 South, Room/Hall 10
Hall 4.2 South, ladies' toilets
Hall 8.0, disabled toilets
Hall 11.1 North, ladies' toilets
Downloads
Where can I find disabled toilets or a nappy-changing room on the Messe Frankfurt exhibition grounds? A site map providing an overview of the exhibition grounds can be found here: