Service, innovation, perseverance and reliability – these are all attributes with which we at Messe Frankfurt are investing in interaction with our customers with a view to maximising their success. 
Messe Frankfurt represents diversity, with its product portfolio, its corporate culture and its employees around the world. Our company aims to think and plan far ahead. We do so by working closely together with the City of Frankfurt and the state of Hesse, with which close ties have been forged over the years.
As a trade fair company, we are constantly active in the interests of our sectors with our expertise and worldwide network – our focus is on the business interests of our exhibitors and visitors all over the world. Joint goals, concerted action, respect and fairness – this is all part of who we are and what we do.
Executive Board of Messe Frankfurt
Messe Frankfurt's events are the world's leading innovation platforms for their sectors and time and again set benchmarks for the future.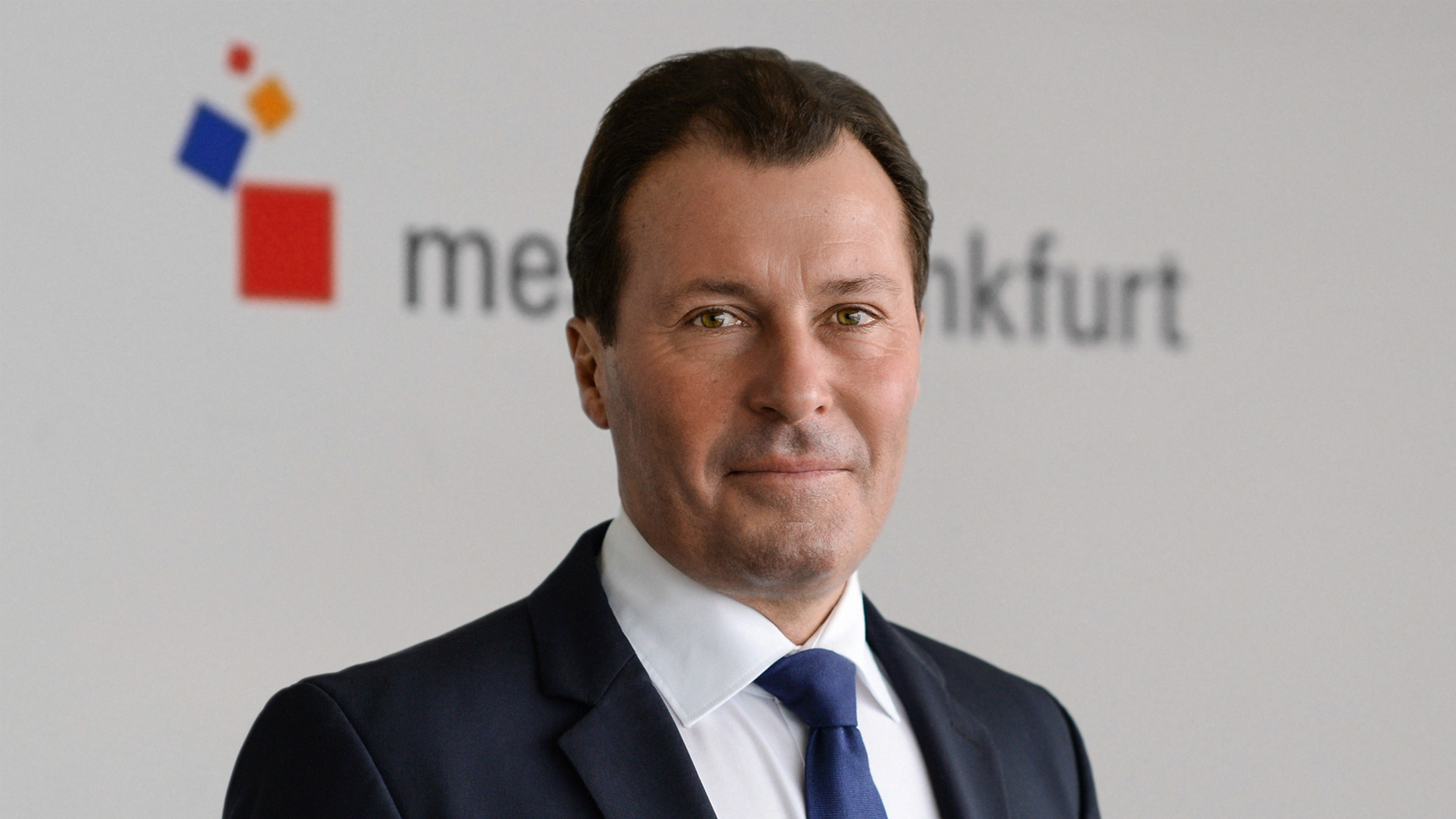 Since 1 April 2010
President and Chief Executive Officer (CEO) of Messe Frankfurt GmbH
Member of the Board of Directors of AUMA (Association of the German Trade Fair Industry); Member of the Board of Directors of UFI (Global Association of the Exhibition Industry), Member of the Executive Committee of the German Chamber of Commerce in Austria
February - March 2010
Member of the Board of Management of Messe Frankfurt
2004 - 2009
CEO of Leipziger Messe
Honorary consul of Italy for the Free State of Saxony (2008-2009); Chairman of IDFA, Interest Group for German Trade Fair and Exhibition Cities (2007-2009)
2001 - 2004
CEO of GHM (Gesellschaft für Handwerksmessen mbH)
1997 - 2000
President of Messe Düsseldorf North America
1991 - 1996
Exhibitor Group Director at Messe München GmbH
1990 - 1991
Exhibition Manager at IMAG Internationaler Messe- und Ausstellungsdienst, Munich
1988 - 1990
Project Manager at forwarding company Schenker
Training to become a freight forwarding agent, Schenker, Munich
Studied business administration with a focus on foreign trade
Military service with the German Air Force,  medal of honour from the German Armed Forces

We orient ourselves towards the topics that will move our customers in the future and with our events accompany the changes taking place in their sectors, which are being driven at a rapid pace by digitalisation.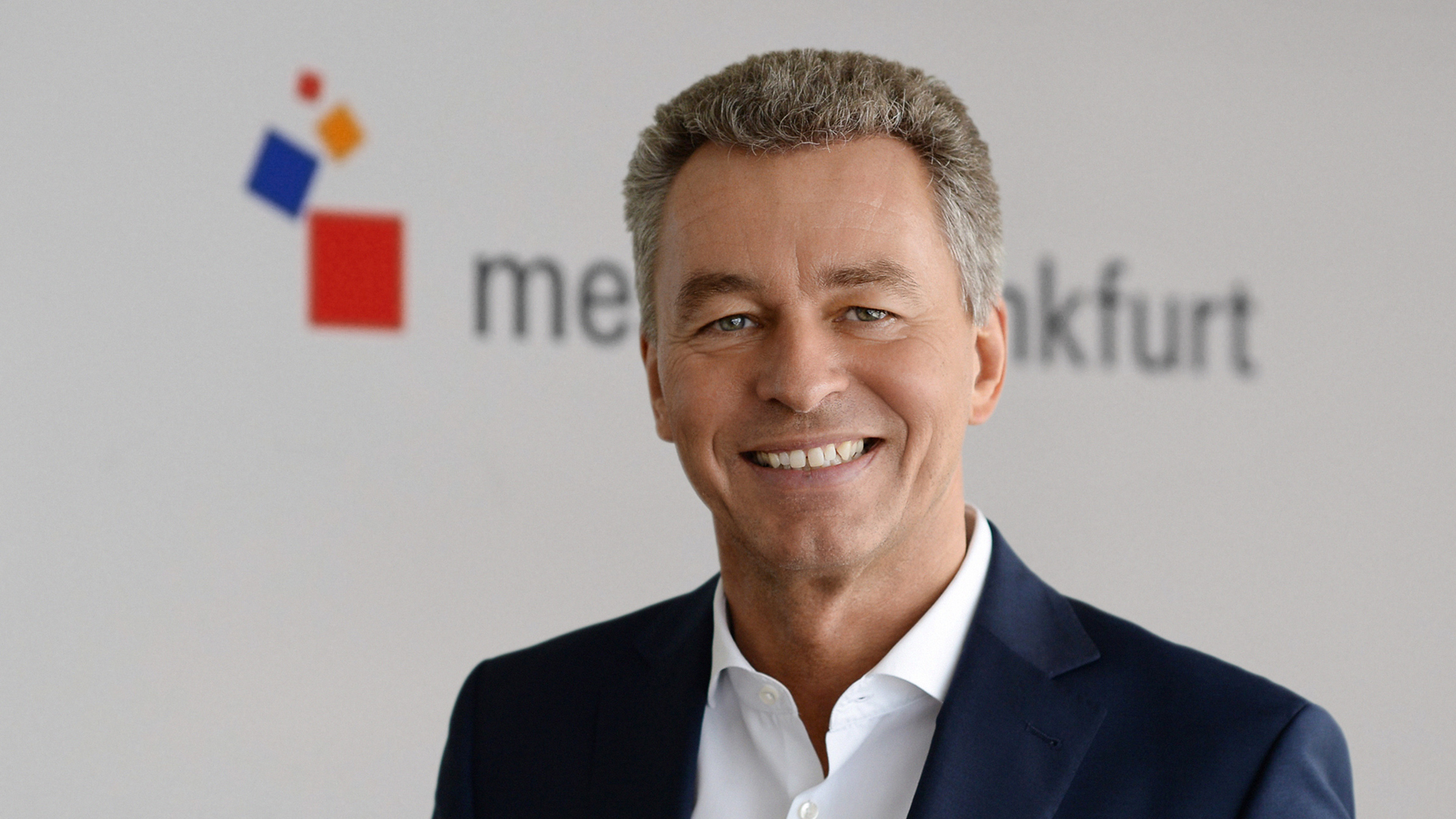 Since October 2004
Member of the Executive Board of Messe Frankfurt GmbH

2000 - 2003
WPP Group, J. Walter Thompson, Worldwide
Chairman & CEO Central and Northern Europe

1998 - 2000
Joop! GmbH, Hamburg,
Managing Director

1993 - 1998
Joh. A. Benckiser GmbH, Lancaster Group Worldwide,
Vice President, International Marketing, Paris; Managing Director Marketing, Germany

1985 - 1993
Philip Morris International, Munich, New York, Tokyo,
most recently Marketing Manager Produkt Family Marlboro

Studied at the European Business School, Oestrich-Winkel, graduated with a degree in business management majoring in marketing and sales

In response to the growing capacity utilisation of the exhibition grounds, Messe Frankfurt is investing substantially in the modernisation of its home venue.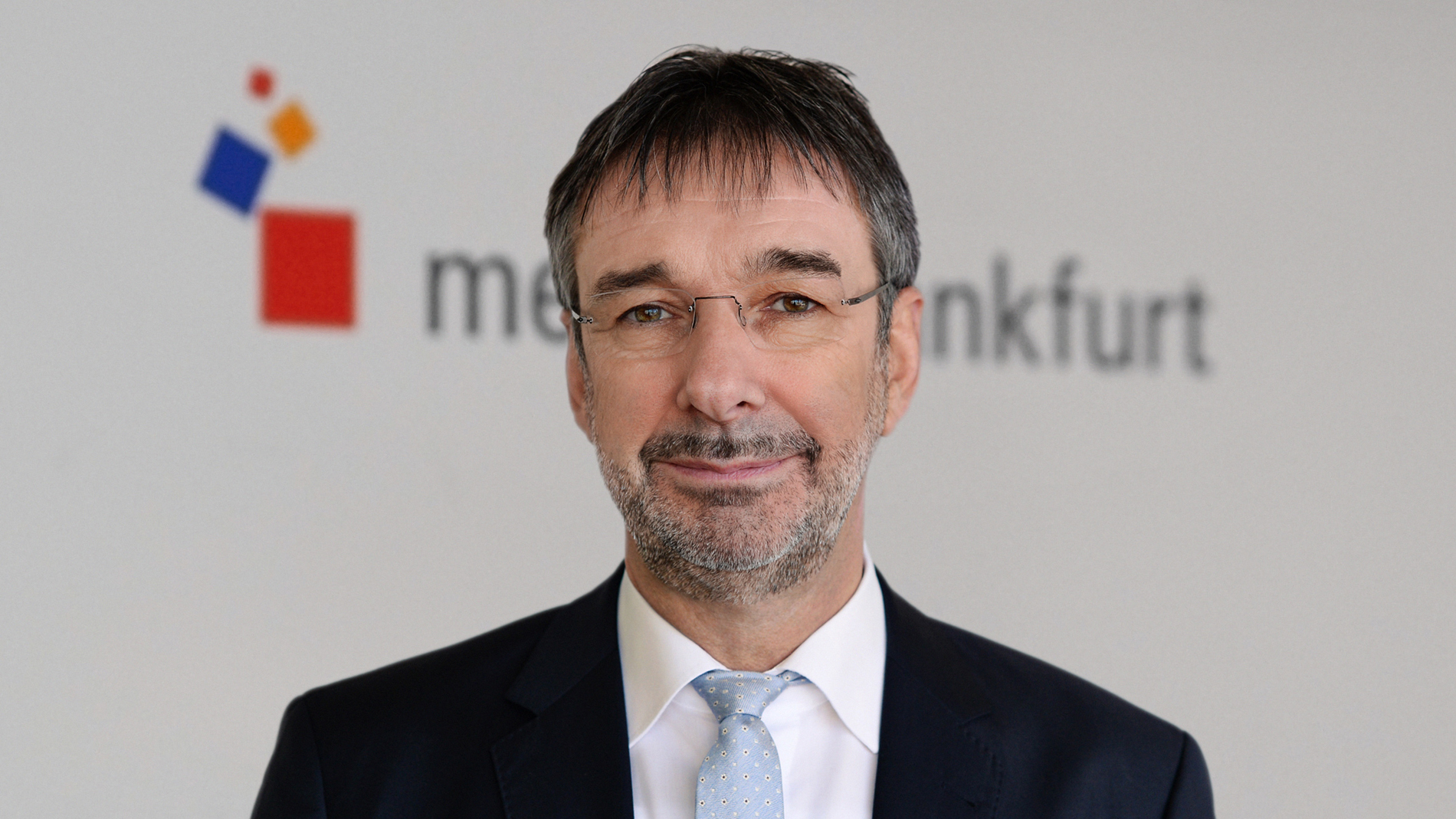 Since November 2006
Member of the Executive Board of Messe Frankfurt GmbH

01 July 2002 to 31 October 2006
Appointment as general manager and member of the Extended Board of Management of Messe Frankfurt GmbH

1997 to 2002
Head of Service and Technology division at Messe Frankfurt GmbH

1996 to 1997
Head of Air Conditioning/Ventilation division at AL-KO Lufttechnik GmbH/AL-KO AeroTech GmbH, Frankfurt, a subsidiary of Kober AG

1988 to 1996
Product manager for heat technology in the laboratory technology division at Heraeus Holding in Hanau; ultimately sales manager for Germany at Heraeus Instruments GmbH

1986 to 1988
Project manager in the central business organisation division at Boehringer Mannheim GmbH

1984 to 1986
Studies in industrial engineering – further studies at the department of industrial engineering at the Fachhochschule Ludwigshafen (University of Applied Sciences) with a graduate degree in mechanical and industrial engineering

1979 to 1984
Studies in mechanical engineering at the Fachhochschule für Technik, Mannheim (Technical University)